There are two games that are fighting it out to be the top dog in every casino up and down the country which is Roulette and Blackjack; and if you're on team Roulette we're sure you'll be excited to hear all about live Roulette which is easily the best way to play this exciting game… in our opinion at least!
Play live casino Roulette online
Live Roulette has managed to combine the best of the land based casino world with the best of the online casino world bringing you an authentic and personal experience but at a time and place of your choosing. This is done by having a high tech camera take on the place of the player in the casino where it will show you everything that's going on in the casino at that time as well as allow you to hear both the dealer and all the action that's going on as well.


While we may not be giving it our best sell live Roulette is truly an immersive experience that lets you feel like you're there on the casino floor playing your favourite game when the reality of it all is you're snuggled up on the sofa playing from your home.
The time you save by choosing live Roulette is yet another advantage that will come from playing through this medium as no longer do you have to waste time getting to and from the casino which means more time playing Roulette! Because live Roulette can be played through your mobile phone this means that you can turn any moment of boredom into one of excitement instead no matter where in the world you are or what time of day it is!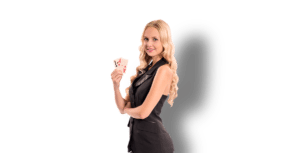 We're pretty sure you'll have known about the added time and flexibility you get from choosing a live casino as your place to play however you may not have realised just how much Roulette there is to play! When it comes to classic Roulette you'll find every live casino will have at least 3 or 4 dealers running the game meaning you'll have a bit of added choice in who to play with but there will also be many variations of the game being offered by dealers as well so if you'd like to branch out and try something like jackpot or American Roulette you can certainly do so.
When you're in the live casino lobby you'll see all of the dealers and their tables displayed for you to pick between. Simply click on the table you like the look of and the livestream of that game will appear showing the Roulette wheel, the betting table, a stack of chips, and your account balance.
The easy part about Live Roulette is the betting as this has been made so easy to do we dare say you could do it first time before even reading this. Even so we'll explain it to you anyway as it's better safe than sorry. You want to start by clicking on one of the chips you'd like to bet with and then you click where on the betting mat you'd like to place it.
There's no need to worry about misplacing chips as you'll have buttons there to help you add or remove chips even quicker saving you a bit of time and hassle. There will be a timer on the screen telling you when betting ends and once it does you just sit back, relax, and watch the action unfold!
Once you've had your first game of live Roulette we're sure you'll never look back as we know that's certainly the story for us although that was a good few years ago now!