Join Golden Mane Slot Latest Slots Online Game at SlotsLtd.com Now!
Players can now play the latest slots online game created by NextGen, known as Golden Mane. If you are a player that prefers a slot with an animal theme, then this one is just right for you. Check out the review below to get more information.

Play Golden Mane Slot Latest Slots Online Game
With just a simple smartphone and an internet connection, you can play the latest slots online game. This Golden Mane Slot Latest Slots Online Game is all about beautiful wild horses and should be liked by those players that prefer this genre.
The slot has a lovely background that showcases nature in all its glory. You will see a cloudy sky that hangs over very high mountains, with a lush green field in their foreground. Players should expect a slot with a simple reel design. The slot has 5 reels, 3 rows and the payline number is 10. By landing a defined number of similar symbols on the reels you will win and be rewarded with cash prizes.
Basic And Special Symbols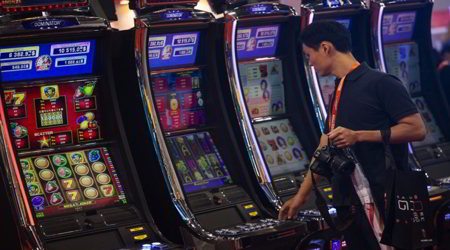 There are some basic symbols in the latest slots online game. You have the playing card icons of A, J, K, Q and 10 as the most standard symbols. Players will be happy to know, that the reels also have more engaging symbols.
Those symbols that provide better value include a remarkable tree, a huge mountain and a pair of wild horses. There are also special symbols in this slot. The Wild is a Golden Mane wild stallion horse, and the Scatter is a Silver-coated Horseshoe symbol.
The wild boosts the player's chances of landing wins, by replacing symbols on the reels. It can become stacked, and this as mentioned earlier will improve your chances of earning wins. However, the scatter symbol remains unaffected by the wild on the reel.
Winning Free Spins On Golden Mane Slot Latest Slots Online Game
You can win free spins on the latest slots online game when you land a pair of scatter symbols on any of the reels 2, 3 and 4. When you do so, you will earn six free spins. More free spins can be achieved, by landing additional scatters in the free spins bonus round.
In our experience Golden Mane Slot is:

A great gameplay, cool theme music and wonderful graphics help this slot stand out from the others. The fact that you can enjoy playing from anywhere, and at any time of the day is also a plus. It is certainly worth a trial by any online slot player today.

strong{font-weight:700 !Important;} /* .main-content{ margin-top:-3px;} @media screen and (min-color-index:0) and(-webkit-min-device-pixel-ratio:0) { @media { .clearfix2{ height:10px;} .main-content{ margin-top:-3px;} }} .sign-up-now1{ margin-left: 21%; border: 1px solid transparent; border-radius: 3px; background: #001d51 ; width: 184px; height: 42px; font: 20px/40px 'MyriadPro-Black'; text-transform: uppercase; text-align: center; color: #fff; padding: 7px 13px;} @media screen and (max-width: 650px) and (min-width: 280px){ .sign-up-now1{ margin-left:3% !important; font: 13px/40px 'MyriadPro-Black' !important; padding: 13px 13px !important; } } .sign-up-now1:hover{background: #0259f9 !important; border: 1px solid #001d51 !important;} .footer-payment{ margin-top:-23px;}*/ .game-detail-cont { padding: 55px 12px !important; } .bannerterms:first-child p, h1, h3 { text-align: right; color: #000000 !important; }