Classic Roulette | Keep What You Win Roulette Bonus | SlotsLtd.com
Take Part In Classic Roulette Casino For Lucrative Online Gambling
Classic Roulette Keep What You Win Roulette Bonus is a simple and interactive game with a live professional dealer facing multiple cameras to assist you in the game. This live dealer feature makes the game more realistic and ideal for those who prefer traditional casinos. There is a real Roulette wheel used here and a real ball that spins inside it. So you need not doubt about the functionality of an electronic wheel. This keep what you win Roulette bonus game also offers various exciting features you can win from. This game is recommended for both amateur and professional players since the betting limit is very reasonable. You can even use your mobile device such as smartphone or tablet to play this game too. We just love to cater to all your needs, at Slots Ltd.


Soar With Keep What You Win Roulette Bonus – Join Now!
This live dealer enabled keep what you win Roulette bonus game was created by none other than NetEnt. One of the most popular brand names among various online casinos today. They have over a hundred casino games from slots, tables and live dealer categories.
Engage this game For An Awesome Gambling Experience Online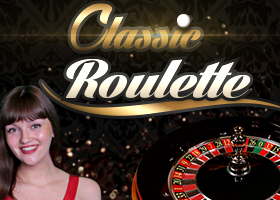 This Classic Roulette Keep What You Win Roulette Bonus game is completely based on your luck as well as your instincts. Since you need to have strong luck in order to win with a straight bet, the game offers various other betting areas. The split, for example, allows you to bet on two number at a time but as the name suggest the payout is split too. The straight pays 35:1 while the split gives you 17:1 on your bet. The street has three numbers which are any of the rows on the betting table and the corner is the edge that connects four squares. The payout here is 11:1 for street and 8:1 for the corner betting. The line is where you place your chips on the edge of the line connecting two rows. It covers six numbers and pays you 5:1 on your bet.
Other Betting Options: There are outside betting areas such red and black. If you bet on red and if the ball lands on any number with a red position, you win and get paid 1:1. Similarly for the black, high with numbers 19 to 36, low with 1 to 18, odd number and even number. All these pay 1:1 on your total bet except for dozen and column with 12 numbers that pay 2:1.
Game Statistics: In this keep what you win Roulette bonus game, you can find information about the results of last 15 games on the screen.
Summary


This keep what you win Roulette bonus is the best with regards the kind of rewards you can win. The live dealer makes the game more exciting and you can feel like you are playing at a land casino not an online casino.
Keep What You Win Roulette Bonus – Keep What You Win With SlotLtd