Play 3D European Roulette Latest Roulette Game Online at SlotsLtd.com Today!
If you want the Latest Roulette Game Online, you should play 3D European Roulette Latest Roulette Game Online developed by Iron Dog. Players can learn more about this online casino gambling roulette game from the review provided below.

Know More about the Latest Casino Online  Game
If you want to know a little bit more about the latest roulette game online, then you have come to the right place. This roulette makes use of rules akin to the land-based European roulette, that you might already be used to.
Here, you have a roulette with a betting table and a wheel just like the land version. The wheel comes with only a single zero. The betting table sits in the foreground, and closer to the bottom of your playing screen. The wheel is behind and further up your playing screen. This gives you a wider view of the game and also makes placing bets much more convenient.
Sit Back Relax and Play an Online European Roulette Game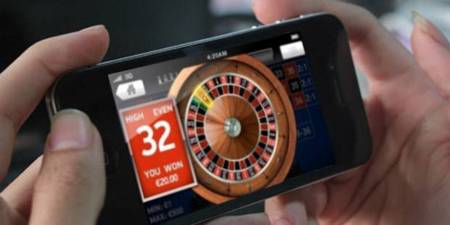 A land-based casino roulette may involve you spending a princely sum each time you play. This is not the case with the latest roulette game online. For starters, you don't have to spend money on fueling your car, having lunch or dinner and in some cases, on accommodation.
With 3D Roulette, all you need is your Internet active mobile device. You can play at home, and save a tremendous lot of money in the process. When you play from your comfort zone, you are less likely to develop health issues.
Playing The Latest European Roulette Game Online
If you are already familiar with playing on the land version, then this should be a breeze. You will begin by first of all choosing your betting chips. The betting chip range is from 10p to £100. Once you have sorted out your betting chips you can click on the 'Spin' button to get the wheel spinning.
Wins are achieved if the ball spinning on the rotating wheel, lands on a number you have bet on. A female dealer will then announce the number the ball has landed on out of the 37 chambers marked from 0-36. There are different types of bets from Straight, Split, Line, Street, Square, Column and Dozen bets including the standard red/black and odd/even bets. You win if you are lucky enough to have placed a bet on the number achieved.
Summing Up 3D European Roulette Online & Mobile

The latest roulette game online has a return to player (RTP) of 97.30%. As a player, you will gain a payout to the sum of £97.30, for every £100 wager that you have placed for each spin of the wheel.

strong{font-weight:700 !Important;} /* .main-content{ margin-top:-3px;} @media screen and (min-color-index:0) and(-webkit-min-device-pixel-ratio:0) { @media { .clearfix2{ height:10px;} .main-content{ margin-top:-3px;} }} .sign-up-now1{ margin-left: 21%; border: 1px solid transparent; border-radius: 3px; background: #001d51 ; width: 184px; height: 42px; font: 20px/40px 'MyriadPro-Black'; text-transform: uppercase; text-align: center; color: #fff; padding: 7px 13px;} @media screen and (max-width: 650px) and (min-width: 280px){ .sign-up-now1{ margin-left:3% !important; font: 13px/40px 'MyriadPro-Black' !important; padding: 13px 13px !important; } } .sign-up-now1:hover{background: #0259f9 !important; border: 1px solid #001d51 !important;} .footer-payment{ margin-top:-23px;}*/ .game-detail-cont { padding: 55px 12px !important; } .bannerterms:first-child p, h1, h3 { text-align: right; color: #000000 !important; }