Free Spin City Slot Latest Mobile Slots Online | SlotsLtd.com
Free Spin City Slot Has A Simple Gameplay | The Latest Mobile Slots
This online Free Spin City Slot is based on the nightlife of a cosmopolitan city and the hustle and bustle of everyday life in a big and crowded environment. It offers bonus features that will help improve the player's payout. For more on Free Spin City, the latest mobile slots developed by Bet Digital, you can read this review.


With the Free Spin City slot game, you have an online slot with a total of 20 fixed paylines, 5 reels and 3 rows. You have a night scene in the background with lots of tall buildings that have their lights switched on with the latest mobile slots game.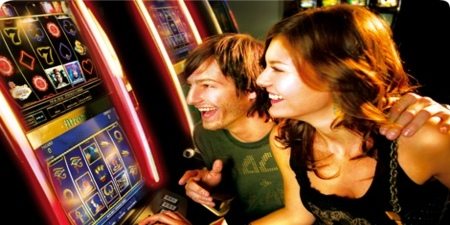 Players can match up either high or low-value symbol on the reels, depending on their luck. The low-value icons are card symbols, that most slot players are used to. The high-value symbols in this slot is dollar signs, a spade icon with a small gemstone in its centre, two dice and a bunch of gold coins.
Using Wilds And Bonus Symbols
Wild symbols in any typical slot game, will replace the symbols that are shown on the reels. In the latest mobile slots, you have an Art Decorative icon that stands as the wild symbol. The only symbol that the wild will not replace is a Scatter.
The scatter symbol of this slot is a Free Spins bonus symbol. This symbol is known for its ability to activate the bonus features that are present in this online casino slot game. When you match up a minimum of three Free Spins bonus icons you will be rewarded with free spins.
Free Spins In The Latest Mobile Slots Available

As mentioned above, with a three Free Spins icon matchup, you will stand to gain a total of eight free spins. With these free spins, you will be better placed to land more winning combinations. After you have exhausted the eight free spins, you can also enter into a bonus round known as a Wheel of fortune.
With the wheel of fortune, players can be lucky enough to win more free spins and multipliers to their staked amount. There are also four mini-game alternatives in this slot for players to try out, win and boost their payout.
To Sum Up
This online slot is brought to you by Bet Digital, and you can play it anytime and anywhere you like. Using a mobile device, you can start playing today with a token betting fee that is under £1 for each spin on the reels.